Fashion-Forward
Premium Scrubs
Enjoy all the unique little extras!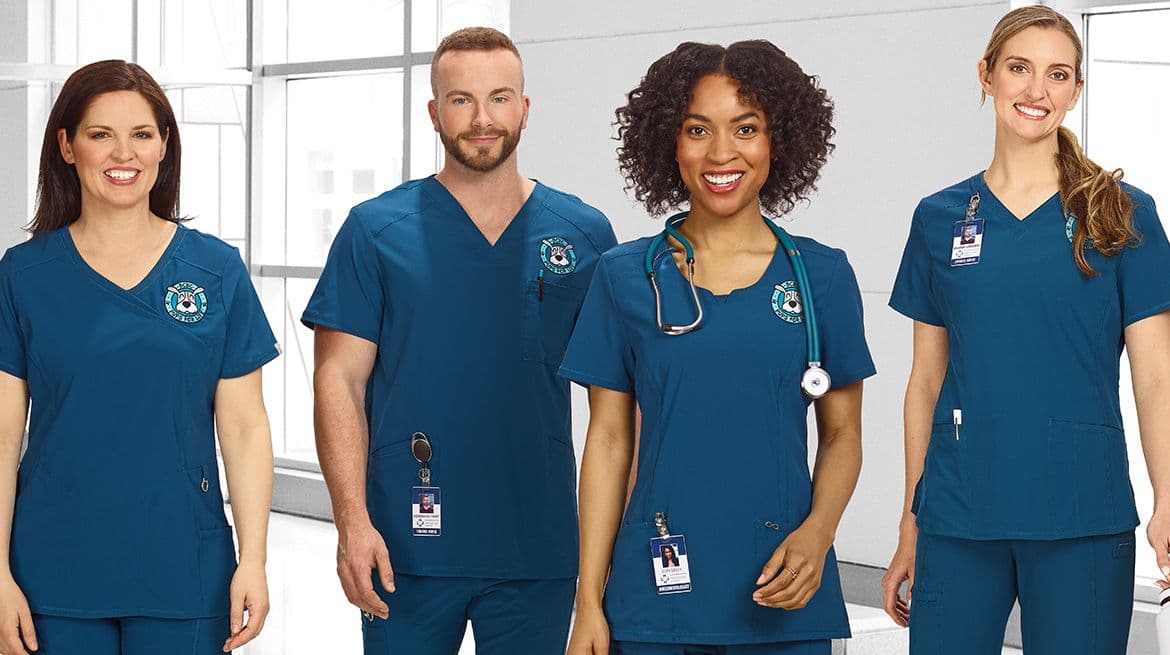 Why Choose Premium?
Our impressive selection of premium scrubs featuring some of your favorite brands, such as Cherokee, Dickies, Grey's Anatomy, Wink, Healing Hands, Koi, and others, deliver higher-quality, stretch fabrics designed to move with you throughout your day. They provide many extras; additional pockets for convenient storage, knit accents for breathability, snaps, loops, accent stitching, and so many more thoughtful details.
Although some of these premium lines may have more limited sizes and styles compared to some of our broader classic scrub lines, they often serve up fun, seasonal, fashion colors with unique, fashion-forward cuts and styles.
If you're not sure about how the different scrub lines will fit you, learn more about Contemporary, Modern Classic, and Traditional Classic fitting scrubs by visiting our Find the Right Fit page.
Shop Our Most Popular Premium Scrubs
These brands offer extra high-tech fabric options, additional accents, and detailing with seasonal colors and more fashion-forward styling. So if you're looking for a great selection of scrubs with all the extras, you're in the right place.
Present a Polished Image
Custom Embroidery
Elevate Your Brand
One of the most important things that differentiate your clinic from your competitors is your unique branding and image. Custom embroidery is a great way to give your uniforms a completed, polished look. We can add your clinic's logo to almost any of our premium scrub tops. It's simple to get started.
More About Customization
We Specialize in Team Orders
Because we've been working with healthcare offices and veterinary clinics, large and small, for over 40 years, we know how difficult ordering for a group used to be. Finding a line that works for your whole team, then there's collecting everyone's sizes, styles and colors. Oh My! And the headache continues. Well we've made this process easier and more streamlined than ever. Our new Team Ordering feature helps you keep your Team Order organized and editable with the ability to be saved and completed at your convenience.
We can also easily help you find the perfect brand for your team through our new Scrub Brand Search feature, and help ensure the perfect fit for your team with our unique Sizing Order option. We truly are here to make uniform shopping a joyful, stress-free experience.
Have questions? Please give one of our Customer Care professionals a call at 800-922-1456 and they will do their best to ensure you have everything you need to make the perfect purchase for you and your team.
Team Ordering Made Easy